Make the Most of Your Dealership's Exposure with Featured Ads
Guarantee that your dealership gets excellent exposure by placing geo-targeted scrolling inventory ads at the top of the buyer's search results and on the desktop homepage. These highly visible placements will make sure that your inventory catches the eyes of interested buyers as they're browsing, securing more leads for you!
By using Featured Ads to put your inventory front and center, you'll receive:
Boosted search results impressions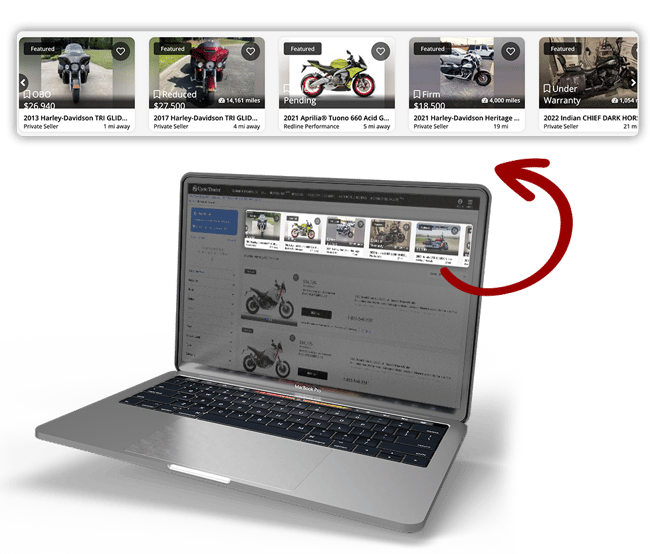 Want to learn more about achieving maximum exposure with Featured Ads?




Complete this form to be contacted about packages and pricing.