Digital Marketing is the key to helping drive more leads to your dealership. In this digital age, it's important to understand who your audience is and how to reach them. In the Cycle Trader Dealer Guide, we discuss why digital marketing matters, the benefits of using Cycle Trader, and how you can reach more consumers. Download our guide today to get insights on how Cycle Trader can help you take your digital marketing strategy to the next level.
Exclusive data on shopping habits from powersports consumers

Best practices for vehicle listings

Powersports Industry trends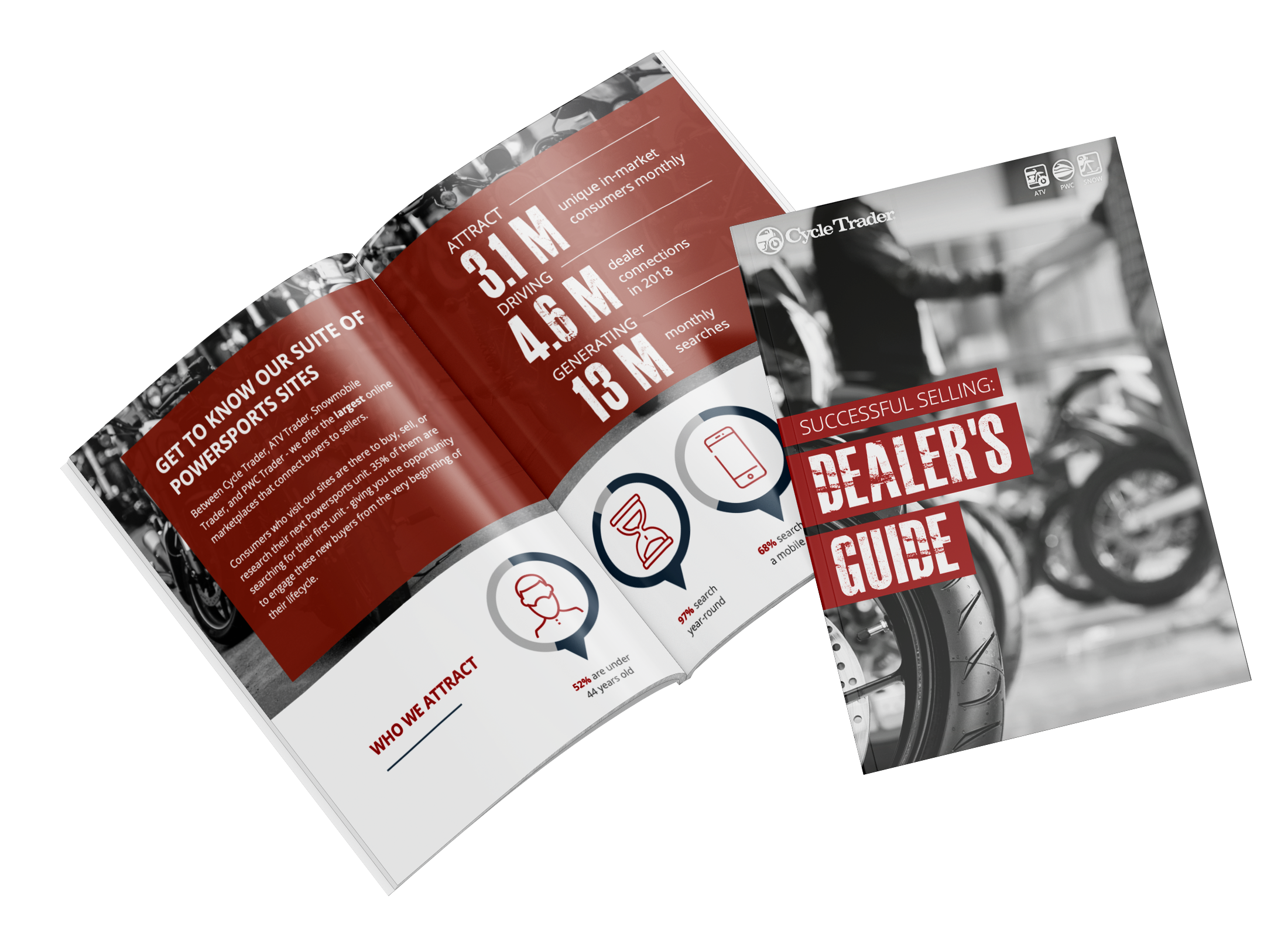 Fill out this form to gain access to this guide.